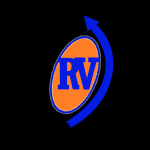 Résumé
The first FIFA eSports team from Valmarecchia. Based in Verucchio, we are a company recently born with the ambition to establish ourselves among the best eSports teams. We have the support of a local football club to facilitate sponsorship contracts
Description
We are the first eSports team in Valmarecchia specialized on FIFA, however we are willing to eventually broaden our horizons to other disciplines for the next seasons. Our headquarters are located in the municipality of Verucchio, where football is an institution for all generations, as 3 football clubs are based in the country, we have completed a partnership with one of them, to facilitate sponsorship and contracts at our / their company (Amateur Sports Association). Although recently born, we consider ourselves strongly motivated and above all ambitious regarding our project, our first goal is to always improve ourselves and also try to make the best out of the whole environment around us, thus creating a society based on the sharing of values important such as trust and respect that are the basis of every sport. Within our company the languages ​​spoken are English, French, Spanish, as well as the Italian of which we are native speakers. We therefore appreciate a mix of sponsorships ranging from those of local companies that are a few miles away to those outside our national borders, as football and video games are two languages ​​spoken universally.
Siamo il primo eSports team della Valmarecchia specializzato su FIFA, tuttavia siamo disposti eventualmente ad ampliare i nostri orizzonti anche ad altre discipline per le prossime stagioni. La nostra sede è situata all'interno del comune di Verucchio, dove il calcio è un'istituzione per tutte le generazioni, essendo ben 3 le società calcistiche con sede nel paese abbiamo ultimato una partnership con una di esse, per facilitare così la sponsorizzazione e i contratti presso la nostra/loro società (Associazione Sportiva Dilettantistica). Seppur nati da poco ci riteniamo fortemente motivati e soprattutto ambiziosi a riguardo del nostro progetto, il nostro primo obbiettivo è migliorarci sempre e cercare anche di ottenere il massimo da tutto l'ambiente attorno a noi, creando così facendo una società basata sulla condivisione di valori importanti quali fiducia e rispetto che sono alla base di ogni sport.
All'interno della società sono conosciute le lingue Inglese, Francese, Spagnolo, oltre ovviamente all'Italiano di cui siamo madrelingua. Apprezziamo perciò un mix di sponsorizzazioni che va da quelle delle aziende locali che distano pochi chilometri fino a quelle al di fuori dei nostri confini nazionali essendo calcio e videogiochi due lingue parlate universalmente.
Utilisation du sponsoring
The sponsorship will be used entirely to improve the club and compete at ever higher levels.
Le sponsorizzazioni verranno interamente usate per migliorare il club e competere a livelli sempre più alti.
Accès / Liens
Chiffres clés des sponsors
Social Network (Instagram, Twitter…)
Main sponsor on the home jersey
Local newspapers
TV
Organization of events, such as tournaments
Planned future expansion on Twitch
Social Network (Instagram, Twitter…)
Sponsor principale sulla maglia di casa
Presenza su giornali locali
TV
Organizzazione di eventi, come tornei
Pianificata futura espansione su canale Twitch