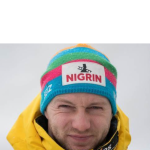 Sommario
Team Members Bobteam Friedrich | Francesco Friedrich | Thorsten Margis | Martin Grothkopp | Candy Bauer | Alexander Schüller | Florian Kunze
Descrizione
With us you have a solid, ambitious, success-oriented, and fair advertising partner.
Since 2013, the bobsleigh team Friedrich, consisting of 6 team members, is very successful.
We are at the top of the world rankings and have made history with our successes.
With 6 world championship titles in the two-man bobsleigh in a row, we took over a record that had existed for 60 years.
Two gold medals have also been in our possession since the 2018 Olympic Games.
Due to our numerous accomplishments, we can offer you a very good media presence.
We not only leave a good impression on the ice track but also in the interviews afterwards.
Reach / Links
I più grandi successi
🥇2x Olympic Champion
🥇9x World Champion
🥇5x European Champion
🥇3x Junior World Champion
Dati fondamentali per gli sponsor
World-class competitive sports without financial support are inconceivable.
In addition to family, friends, acquaintances, there have always been sponsors, who used to be patrons.
Today, sponsorship is a hard currency in which performance and consideration must be right, which is now clearly measurable – at least in terms of media presence.
Bobsleigh Season 2019/20 – Germany – Television

¤ 19 channels
¤ 372 broadcasts
¤ 18:58:23 Duration
¤ 338 million Reach
¤ 3,763.18 million advertising media contacts

This evaluation does not include international TV reports, internet, and print.
The bobsleigh season consists of 8 World Cups (WC) and the World Championships (WM) which lasts two weekends.
There are three disciplines in bobsleigh: 2er Bobsleigh women and men as well as men 4er.
We have 4 tracks in Germany where you can visit or carry out interesting events.
At the World Cup races there are both fan and VIP arrangements. Incl. Meet & Greet with the Bobteam Friedrich.
Individual events such as conferences and excursions are possible on all tracks.
Capacity incl. guest bobsleigh rides approx. 80 persons/day.
Guided trips are possible to World Cups, World Championships and Olympics.
The bobsleigh team is available for events, PR appointments, etc.
The offer is based on the assumption that the bobsleigh season 20/21 will be a normal season with
8 World Cups and 2 World Cup weekends.
If this is not the case, the conditions will be adapted to the changed situation.
The adjustment takes place in a joint discussion.
 20.11. – 29.11.2020 World Cup Sigulda (LAT) 1.+2. WC
 11.12. – 20.12.2020 World Cup Igls (AUT) 3.+4. WC
 08.01. – 10.01.2021. World Cup Winterberg (GER) 5. WC
 15.01. – 17.01.2021 World Cup St. Moritz (CH) 6. WC
 22.01. – 24.01.2021 World Cup Königssee (GER) 7. WC
 04.02. – 14.02.2021 World Championship Altenberg (GER)
 12.03. – 14.03. 2021. World Cup Yanqing (CHN) 8. WC
(WC = World Cup)
Fancybox.bind("[data-fancybox]", { // Your custom options });