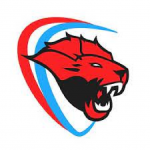 Sommario
Sponsorship for Luxembourg Lacrosse Men's Senior National Team
Descrizione
The Luxembourg Lacrosse Men's Senior National Team is participating at the European
championship in Poland in Apr 2022. It's a unique opportunity for our young federation to
make this sport (see Appendix 1) known in Luxembourg and to represent Luxembourg at this
important event and at international level. After the participation to the World Championship
in 2018, it requires again strong personal sacrifices from our players, both physical and
financial.
Our focus is to prepare these players to the best of their abilities, provide them professional
support during the competition, and get everyone home safely. On the attached pages you
will find a presentation of our program, an outline of the tournament costs of 65 000 €, and
what sponsorship options we can offer.
We would be grateful if you could help us through your organization and/or network to obtain
sponsorship for the team.
In Luxembourg, the sport of Lacrosse has had incredible growth in the past 3 years, with 9
founding players in December 2016 to more than 75 players in 2021. Today both women and
men teams exist, the Black Lynx and Blacksmiths, which both compete in the Belgian
Lacrosse league. At youth level, 3 schools have introduced Lacrosse in their physical
education curriculum with coaching support and material donations of Luxembourg Lacrosse.
In the next few years, the goal is to further establish Lacrosse in Luxembourg, by creating 2-3
new clubs and equipping further schools with Lacrosse equipment. This would then allow for
a full-time Lacrosse coach to be hired and a national league to be started, a goal also
supported by the national Olympic and Sports Committee COSL. See Appendix 2 for recent
media coverage in Luxembourg.
European
Sponsor desiderato
What is in it for you?
● Marketing: for a reasonable sum, you get brand awareness opportunities locally and
internationally. Lacrosse community is a closely knit community and top tier in terms
of word of mouth. One of the best return on investment in terms of driving excitement
about the brand, products, services, website views, diverse target audience.
● Media coverage: In addition to social media, local and international press repeatedly
publish news and articles on the team and your company or brand gets the chance to
get featured in.
● Giving back to local community: enhance your goodwill further by making positive
contribution to local communities evoking Impact and Importance of sports for youth,
contributing to diversity with encourage all genders and backgrounds to play the sport
together.
● Social Cause: Inspire next generation of stars by contributing to developing the sport
at grassroots levels, in schools, build confidence and support the future of you
potential next generation of customers. We are continuously collecting donations of
new and used equipment for local schools. For a 7000 € to 10000 € donation
Luxembourg Lacrosse could fully equip a Luxembourg school with all the necessary
equipment to introduce Lacrosse as school sport and the PE curriculum.
Dati fondamentali per gli sponsor
Luxembourg Lacrosse is one of the world's newest lacrosse teams and a will participate at
their first European Champion, which will take place in Wrocław, Poland, from In Apr 2022 -
postponed from 2020 & 2021 due to COVID-19. This event will host 28 nations and over 700
athletes. From Luxembourg, 23 players, 3 coaches and 3 medical staff are driving to Poland
to represent our country in this exciting sport.
During the same 2 weeks, the 2022 Lacrosse festival tournament will attract hundreds of
further players and fans to Wrocław to watch and support the national teams.
Games will be filmed and aired online and on selected channels. The team will be covered in
national news and international sport news before and during the event.